Meet Our Team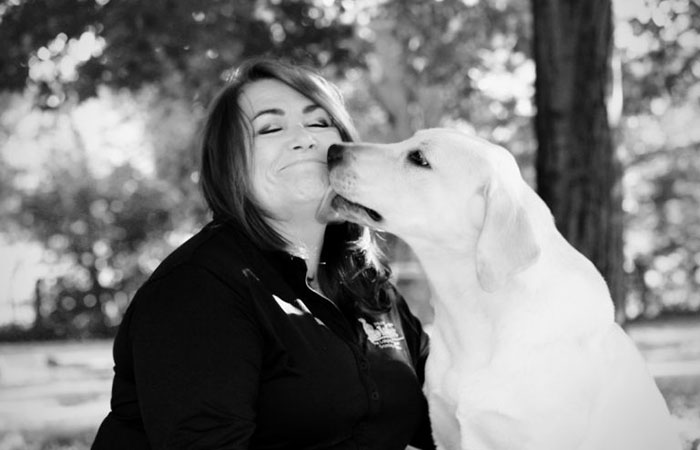 Deborah Walker
Deborah Walker has been training pets for over 30 years. She owns and operates one of the leading Animal Care Facility in the state of Illinois. LaBest Pet Resort is a state of the art, Doggie DayCare, Grooming, Training, Pet Resort Facility. She is a dedicated animal welfare activist. Deborah specializes in animal behavior, massage & deep tissue massage therapy and teeth brushing with a tartar removal product.
We housed over 29 pets at one time at our facility for hurricane Katrina. She helped to save 26 Katrina pets that were in the worst of worst conditions and had to be rehabilitated to a healthy state of mind and physical appearance. These efforts took place at the Best Friends Sanctuary in Tylertown, Mississippi. Deborah taught the staff how to evaluate behaviors and identify traumas that the animals were suffering from so that the right therapy could be applied for a successful outcome.
Deborah Walker is a Certified Pet Trainer, Animal Behavioralist, and Certified Master Stylist Emeritus. She is also a Certified Acupressure and Massage Therapist Meritus and Instructor. She gives symposiums all across the nation for the animal service industry, grooming seminars, rescue groups, and the private sector. She also participates in many tradeshows. Her knowledge and enthusiasm will delight, and educate all who deal with pets in their everyday life.
"At an early age, I trained dogs with my mother Ruth Nilges. At age 11, I competed with 31 kids and showed my first dog in conformation. With just a few last minute instructions,I glided across the ring, taking first place.
In 1971, at age 14, I went to Jewels Dog School of Grooming. I soon started grooming with my mom and dad, who were the founders and owners of Indian Hills Kennels. Throughout my life, I've handled various breeds of dogs. I would groom during the day and train at night. At age 16, I started training guard dogs for the police in our area.
I became the American Kennel Club's youngest Judge (Junior Showmanship) at 17.Working groups was my forte in the conformation. I also took Best in Show at the age of 15.
I was involved in the creation of the ISCC (International Society of Canine Cosmetology) organization and was on the leading edge of creating and establishing the first ISCC Educational School (LaBest Academy of Animal Arts)
I'm certified as a DermaTech Specialist and Master Pet hair Stylist. I've competed in grooming competitions and have a number of wins, especially in creative styling competitions. Some people know me for my colored poodles and their wonderful characters.
I am a judge for grooming competitions and certifier in the grooming Industry for ISCC and an instructor of LAAA, as well as a behavior counselor and massage therapist. Currently I am working on getting my certification in rehabilitation therapy as well. I also do speaking engagements in the grooming and training fields all over the country.
Currently I specialize in behavioral and emotional training issues in pets. I work with special needs cases, handicapped persons and their pets."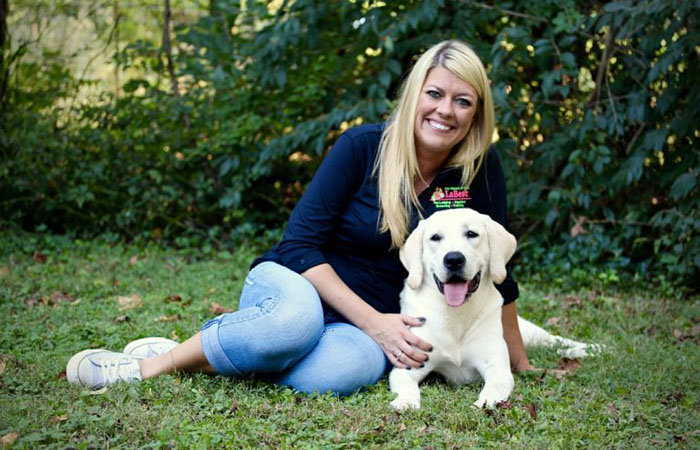 Julia Whitehead
Julia has been training dogs since 1997. She specializes in Obedience classes and in kennel training. Being trained by Deborah, Julia has had may advantages in her career allowing her to bring a depth of insight and expertise into her craft. She is an exceptional handler of all Retrievers.
Just remember, if your puppy is wild and unruly….. Come see Julia.

Michelle Blanke
Michelle began her career in the pet industry in 2004, when she was only 16 years old, as a bather at a small grooming salon. In 2007 she began working at a local pet store as a pet care associate, and then advanced to become a bather. Soon after, they offered to train her as a pet groomer. She quickly advanced her skills by attending grooming seminars, and wanted to expand her skills even more. She sought out Deborah Walker and Scott Wasserman for private training. She hopes to start competitive grooming and to recieve her master groomers certification from LaBest Academy of Animal Arts. She has recently joined the team at LaBest Mobile Grooming Inc and is now servicing the Illinois and St. Louis areas.