Dog Training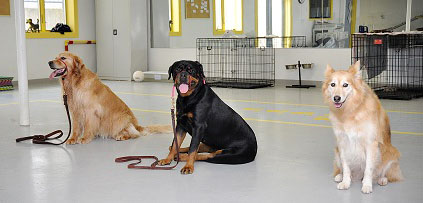 At LaBest, we believe that the bond between owner and their dog is a very special one. Our training programs are designed to enhance that relationship and help your dog to be the best that they can be! Just like humans dogs need mental stimulation to stay happy and well-behaved. We believe in positive reinforcement and can help your dog overcome a variety of unwanted behaviors. Call us today to get started!
Reasons Why Dog Training is So Important
Obedience and Control.
Strengthens the bond between the pet and the owner, dog walking
Relieves boredom, so you see less of it in the pet.
Deals with behavior issues.
Helps build self-confidence and mold your pet into an enjoyable companion.
Helps develop the socialization skills that are so important in well-behaved pets.
Helps provide the proper amount of exercise required to maintain proper mental and physical health in your pet.
Obedience Classes
LaBest Pet Resort and Spa offers a variety of training classes to help meet you and your pup's needs!
See our training class options below:
Novice I (On Lead Training)
Novice II (Off Lead Training)
Novice for Show (Competition Obedience)
Agility
Did you know that agility is great exercise for you and your pet? It also helps to strengthen your pup's bones and muscles. Agility is also a excellent way to help your shy furry friend to gain confidence, self-esteem and help them to conquer their fears and have fun doing it
Lodge and Learn/ Play and Learn
We realize with today's busy schedules sometimes you need a little help to get started with a training program or to keep your dog on the right track. That's why we created our Lodge and Learn & Play and Learn Packages! Our experienced training staff will provide your pet with a specialized training program during their stay with us or while they are here for doggie daycare! We have several packages available to help meet the needs of you and your pet.
Additional Training
LaBest Pet Resort offers many different services, such as Obedience classes, Behavior Modification, Agility training, and In Kennel Training. We even offer Home Sessions and Private Sessions!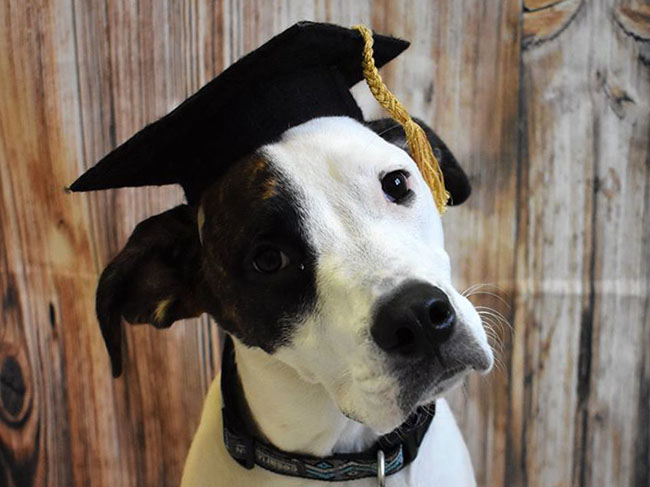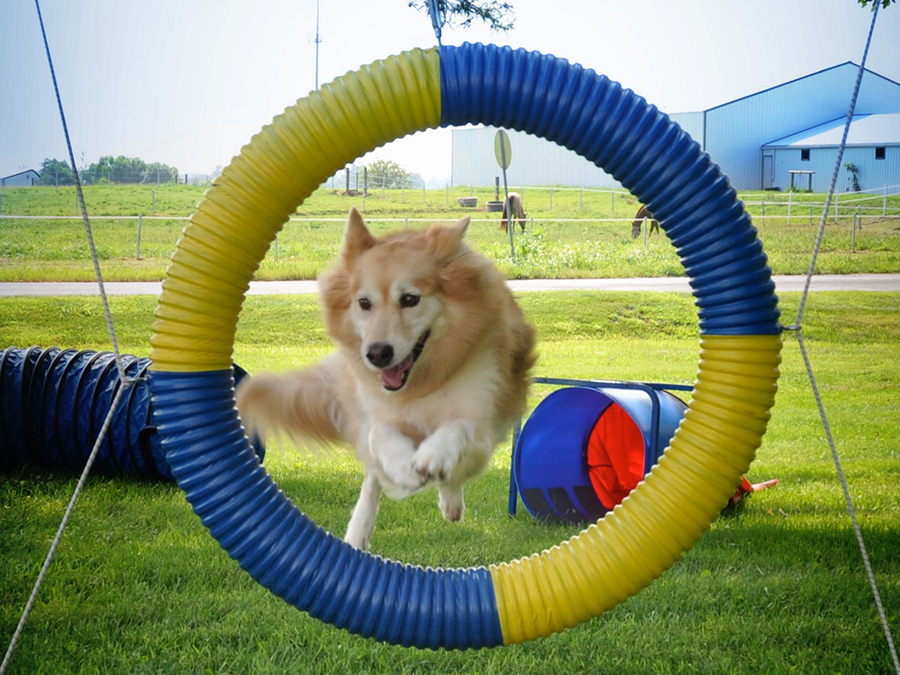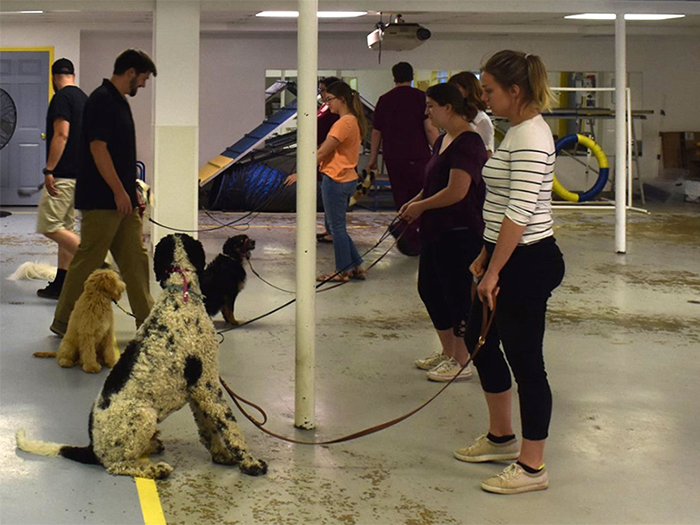 Training Policies
Because the safety of our guests is our top priority we require that all pets visiting LaBest Pet Resort and Spa be current on all vaccinations, for dogs this includes Rabies, Distemper, Parvovirus, Bordetella, and Canine Influenza. Feline vaccinations required include Rabies, FVRCP, and Feline Leukemia. An official copy of vaccinations from your veterinarian's office is required to be faxed, emailed, or delivered to LaBest prior to your visit. Hand-written records or owner-administered vaccinations will not be accepted
LaBest Pet Resort and Spa asks that all pets are enrolled in classes prior to class start date. Upon enrollment a non-refundable $50.00 deposit will be required.
All clients of LaBest Pet Resort and Spa are required to have a completed and signed Owner's Agreement on file prior to their visit.
LaBest requires that all pet's nails are kept short for the safety of both the pets in our care and our staff. If a pet's nails are too long, LaBest will trim the nails at the owner's expense.