Dog Training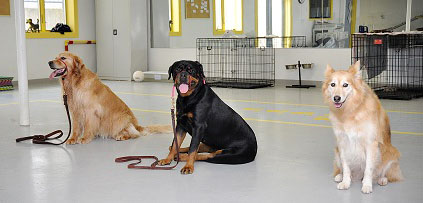 Dog training is important to maintaining a healthy relationship between you and your pet. Just like humans, dogs need mental stimulation to stay happy and well-behaved. At LaBest Pet Resort, we believe in positive reinforcement and can help your dog overcome a variety of unwanted behaviors. Call us for Dog Training in Edwardsville. We're convenient to Alton, Maryville, Glen Carbon and the surrounding area.

Reasons Why Dog Training is So Important
Obedience and Control.
Strengthens the bond between the pet and the owner, dog walking
Relieves boredom, so you see less of it in the pet.
Deals with behavior issues.
Helps build self-confidence and mold your pet into an enjoyable companion.
Helps develop the socialization skills that are so important in well-behaved pets.
Helps provide the proper amount of exercise required to maintain proper mental and physical health in your pet.

About Dog Training at LaBest Pet Resort
LaBest Pet Resort offers many different services, such as Obedience classes, Behavior Modification, Agility training, and In Kennel Training. We even offer Home Sessions and Private Sessions!